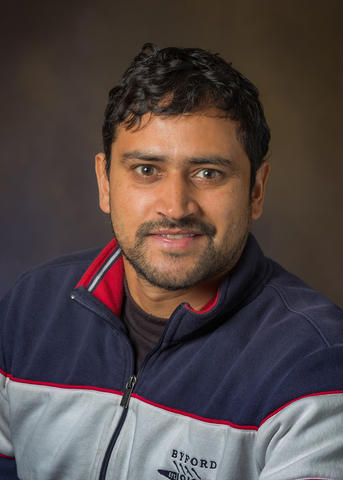 Loomis Laboratory of Physics
1110 West Green Street
Urbana, IL 61801-3080
I am a postdoctoral fellow in the Department of Physics at the University of Illinois at Urbana-Champaign with Prof Aleksei Aksimentiev. I am a computational biophysicist by training and obtained my Ph.D. from the Physics Department of IISc Bangalore in 2017. My research interest involves the multiscale modeling of exotic nano-bio materials using novel computer simulation techniques. I implement the basic concept of statistical mechanics and computational chemistry to understand the phenomenon of technological interest at the nanoscale. The overall goal of my research is to broaden the usage of nanomaterials in modern science and technology. 
As Feynman once said, "If we could look at the thing, we can answer many of the questions of biology", I use a computational microscope to look at the molecular level structure of the biomolecules. The question I always ask in my research is that what can we learn about the molecular self-assembly and interactions of these biomolecules inside a tiny molecular machine i.e. a biological cell? Can we mimic the in-vivo behavior of these biological components outside a biological cell? I believe that if we can mimic the functionality of the biological cell, this will have a similar impact on human civilization as did by the invention of transistors in the previous century. 
Please refer to my curriculum vitae for detailed information about my education, skills, and research interest.