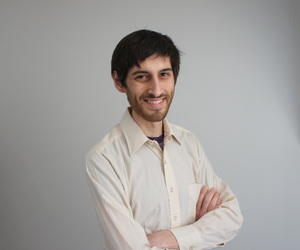 Loomis Laboratory of Physics
1110 West Green Street
Urbana, IL 61801-3080
Interesting biological functions emerge from the detailed structure and dynamics of molecules. I use molecular dynamics simulations to distill quantitative micro-biological information from the trajectories of all-atom models of DNA–protein systems. Typically I use one of a variety of equilibrium and non-equilibrium enhanced-sampling techniques, including umbrella sampling and steered molecular dynamics. Once effective interactions have been extracted in this way, they can be used to explore biomolecular dynamics on timescales inaccessible to all-atom simulations. My work has focused on DNA–DNA and DNA–protein interactions, highlighting the importance of the physical properties of DNA in determining its behavior. Please see my curriculum vitae for more information about my skills, experience and the results of my work.